ECOMMBX is an Electronic Money Institution (EMI), regulated by the Central Bank of Cyprus, with license Number No. 115.1.3.20/2018. As an EMI we safeguard customers' funds in accordance with the Payment Service Directive (Directive (EU) 2015/2366), Electronic Money Directive 2009/110/EC as well as national legislation implementing these directives, i.e. the Payment Services Law 2018 to 2022 and Electronic Money Law of 2012 and 2018, as amended from time to time.
Funds received for the issue of electronic money are not commingled at any time with funds of any natural person or legal entity other than the holders of electronic money on whose behalf these funds are held. The funds received in exchange for the issue of electronic money and until such time as the electronic money is redeemed, are deposited in reputable financial institutions in separate accounts.
Funds are safeguarded until the point at which ECOMMBX executes the payment as per your instructions. Once funds have been debited from ECOMMBX account, they can no longer be said to be within ECOMMBX's control.
ECOMMBX enables you to execute payments to and accept payments from third parties execute currency conversions, initiate internal transfers, or top up your accounts. Your balances can neither be deemed as deposits nor investments under the definition of the Law and are therefore not afforded any protection under the Deposit Guarantee Scheme (DGS) or the Investor Compensation Fund (ICS) that are provided under the Laws of the Republic of Cyprus. Instead, protection of your funds is accomplished through safeguarding.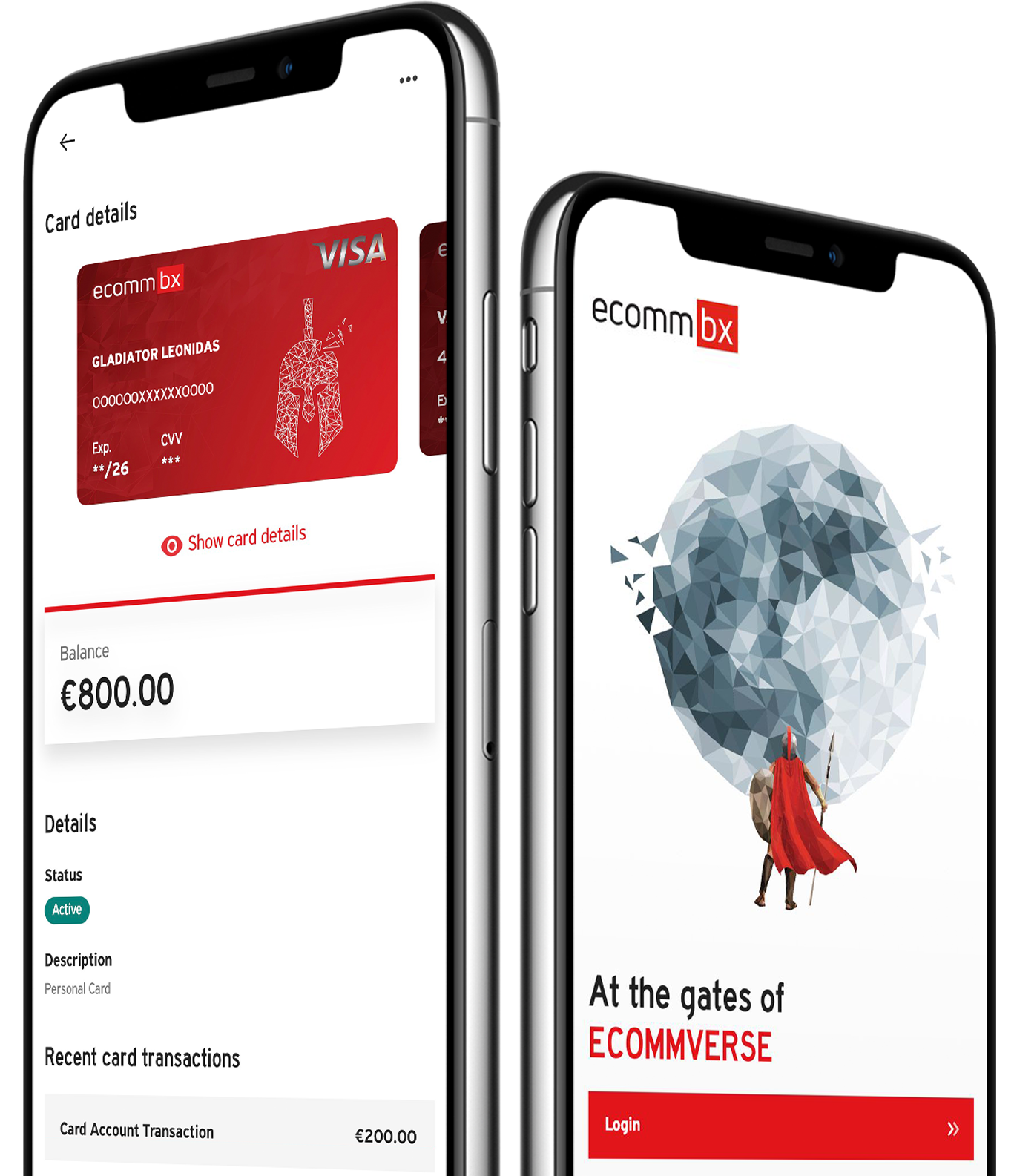 All your international e-money and e-account services are now at your fingertips, for easier, faster and smoother digital banking… anytime, anywhere!
Available for ios & android.